Logistics inductry in top 3 of higth-growth enterprises
On 2 April, Eurostat published statistics stating that in 2017 the number of high-growth enterprises in the European Union (EU) increased by 6% compared with 2016. According to the data for 2017, the number of high-growth enterprises in the EU was 190 000, compared with 180 000 in 2016.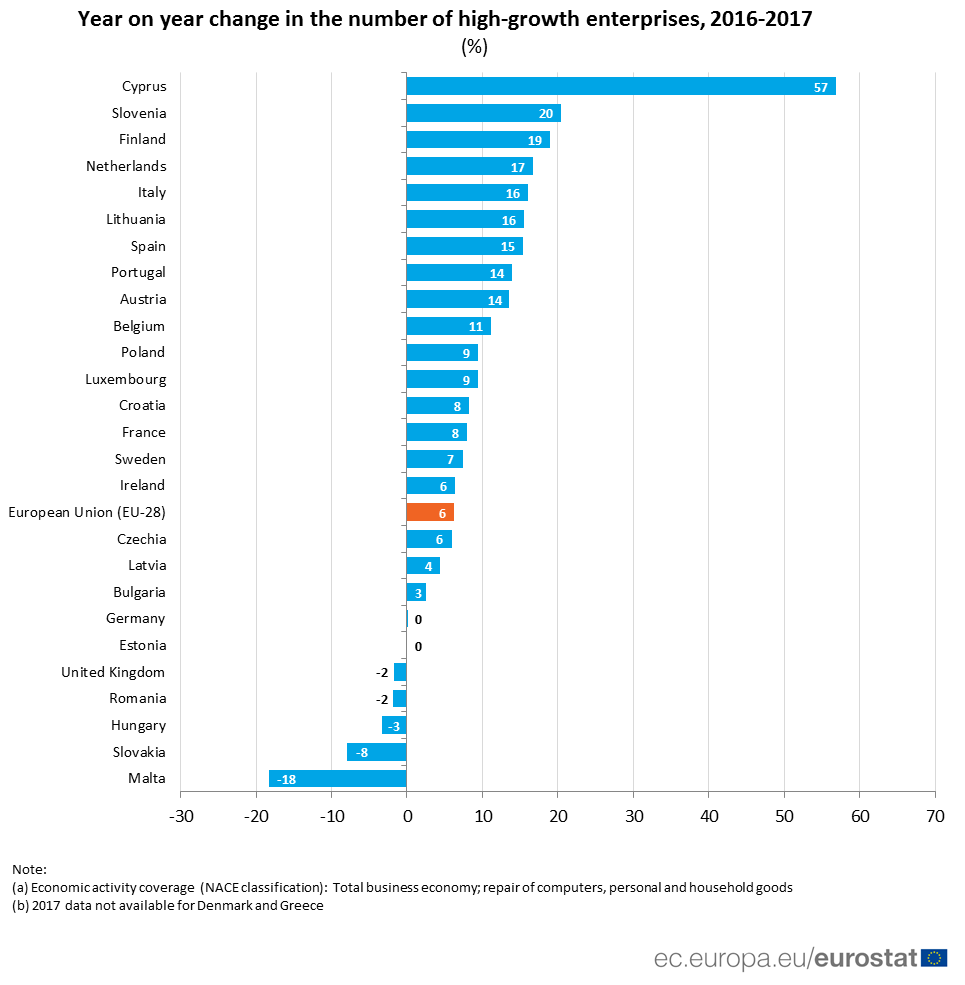 High-growth enterprises are defined as enterprises with an average annualised growth in the number of employees of more than 10 % per year over a three-year period and at least 10 employees when the growth began. High-growth enterprises play an important role in contributing to economic growth and job creation. These enterprises provided jobs for around 16 million employees: a year-on-year increase in employees of 5%.
The number of high-growth enterprises increased in all economic sectors for which figures are available. The highest increases were in 'construction' (11.3 %) and 'mining and quarrying' (10.7 %), followed by 'transportation and storage' (8.6 %) and 'professional, scientific and technical activities' (8.0 %). The smallest increase was in 'manufacturing' (2.5 %).
Source: Eurostat